June 10-14, 2019
College of Public Health Building, 145 N. Riverside Dr., Iowa City, IA, 52242
Save the Date Card       Networking Reception and Poster Submission Info
 Ag Course Brochure 2019  Registration Details
Registration Fee Waiver Application
Statement of Purpose: To provide the information and skills needed to enable safety and health professionals to anticipate, recognize, and prevent occupational illnesses and injuries among members of the agricultural community. Successful completion of this course allows qualified participants to join AgriSafe® as a Certified Member. AgriSafe® benefits include clinical resources, technical assistance, and continuing education.
Intended Audience: Appropriate for safety and health managers, graduate students, nurses, physicians, veterinarians, and anyone interested in the special health and safety needs of rural and agricultural communities.
Continuing Education: Continuing Education Credit for physicians, nurses and EMS personnel has been approved, as well as General Continuing Education Units. CSPs will be responsible for documenting their own attendance. A certificate of completion will be provided following the course. Please see course brochure for specific continuing education information.
Training Director: Diane Rohlman, MA, PhD, Associate Professor, Department of Occupational and Environmental Health, University of Iowa, College of Public Health.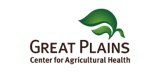 A Building Capacity Project: Funded in part by NIOSH grant 5 U54 OH007548 to the Great Plains Center for Agricultural Health