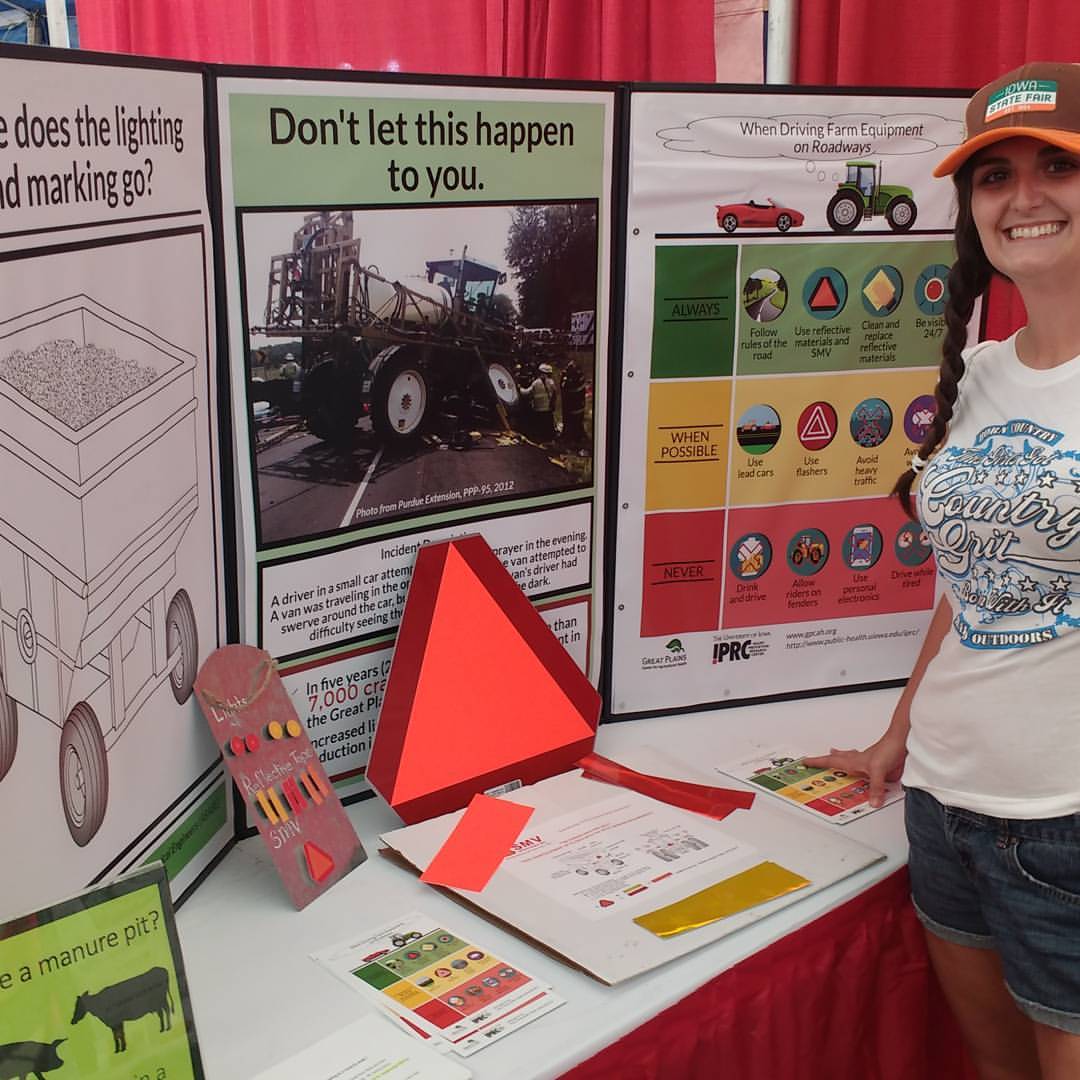 Classroom and Educational Resources
 Here you can access our online modules, activities and classroom materials, and stories about farm safety from our newsletter and other outlets. 
Our research and outreach teams have developed numerous posters, handouts, and activities to share information about safety on the farm. You may use any of the materials on our website and, if you would like, be sure to look at our co-branding information to see how you can add your institution's contact information to many of the materials.
We have also put together a collection of stories featuring real farmers and experts who have been out in the field. Be sure to check out our newest option: "From the Field", a selection of audio clips that can be used as examples in the classroom.
An important initiative within the outreach program is to put health and safety information directly into the hands of those who need it most.  We continue to make personal contact with agricultural producers on the topics of hearing loss prevention, roadway safety, and the use of gas monitors in agricultural settings at conferences and events all over the country. We're looking forward to seeing you virtually or in-person this year!