Now accepting abstracts for MRASH 2021
MRASH is now accepting abstracts on topics related to agricultural health and safety research, surveillance, education, outreach, and intervention. Abstracts focusing on emerging issues and evidence-based practices are highly encouraged. Abstracts will be accepted through July 15, 2021. Poster abstracts will be accepted through October 10, 2021.
Apply here.
Venue Information
Click here
for information about Hotel at Kirkwood.
Past MRASH Conference Agendas

MRASH 2020 is virtual this year. The virtual conference offers a bonus:  individuals worldwide interested in agricultural health and safety information, research or outreach projects can consider submitting an abstract, becoming a sponsor or attending the conference.  The conference will include:
Live-streamed presentations from 9 a.m. to noon each day – Tuesday, Nov 17 through Friday, Nov 20

Pre-recorded presentations and posters online anytime
Online discussion with pre-recorded and poster presenters from noon – 12:30 each day
Virtual sponsor exhibits
Conference extras
2020 MRASH Schedule  Conference Portal for Attendees
Nov 17
K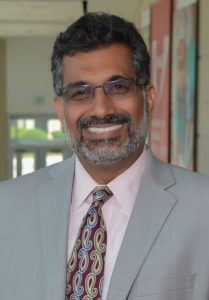 eynote:  Emerging Zoonotic Diseases Impacting Agriculture:  What Comes After Covid 19?  Ali S. Khan, MD, MPH, MBA, Dean of the College of Public Health at the University of Nebraska Medical Center (UNMC) and former Assistant Surgeon General
Ali S. Khan is Dean of the College of Public Health at the University of Nebraska Medical Center (UNMC) and a former Assistant Surgeon General with the US Public Health Service. Dr. Khan's professional career has focused on health security, global health, and emerging infectious diseases. He completed a 23-year career as a senior director at the CDC, which he joined as a disease detective, and where he led and responded to numerous high profile domestic and international public health emergencies. Dr. Khan was one of the main architects of CDC's national health security program and continues this work at UNMC, which has been nationally designated to prepare the American healthcare system to respond to outbreaks of high hazard pathogens. He also continues to actively support global outbreak responses such as the response for the West Africa Ebola outbreak in Sierra Leone and the Rohingya refugee crisis in Bangladesh as a member of World Health Organization (WHO) Global Outbreak Alert and Response Network.
As Dean of the UNMC College of Public Health, his focus is on health system and community-based health transformations. His vision is for the College to play an integral role in creating the next generation of Public Health Guardians and devising innovative solutions and new interventions to address public health challenges. The College is committed to education with a purpose measured by the impact in our communities starting with making Nebraska the healthiest and most equitable state in the Union as a national and global model for wellness.
Dr. Khan received his medical degree from the State University of New York Downstate Medical Center in Brooklyn and has a Master of Public Health from Emory University's Rollins School of Public Health. He completed his pediatrics and internal medicine training at the University of Michigan. He has authored numerous papers and publications and has consulted extensively for multiple US organizations, ministries of health, and the World Health Organization where he serves on the steering committee for GOARN.  Dr. Khan is the author of The Next Pandemic: On the Front Lines Against Humankind's Gravest Dangers.