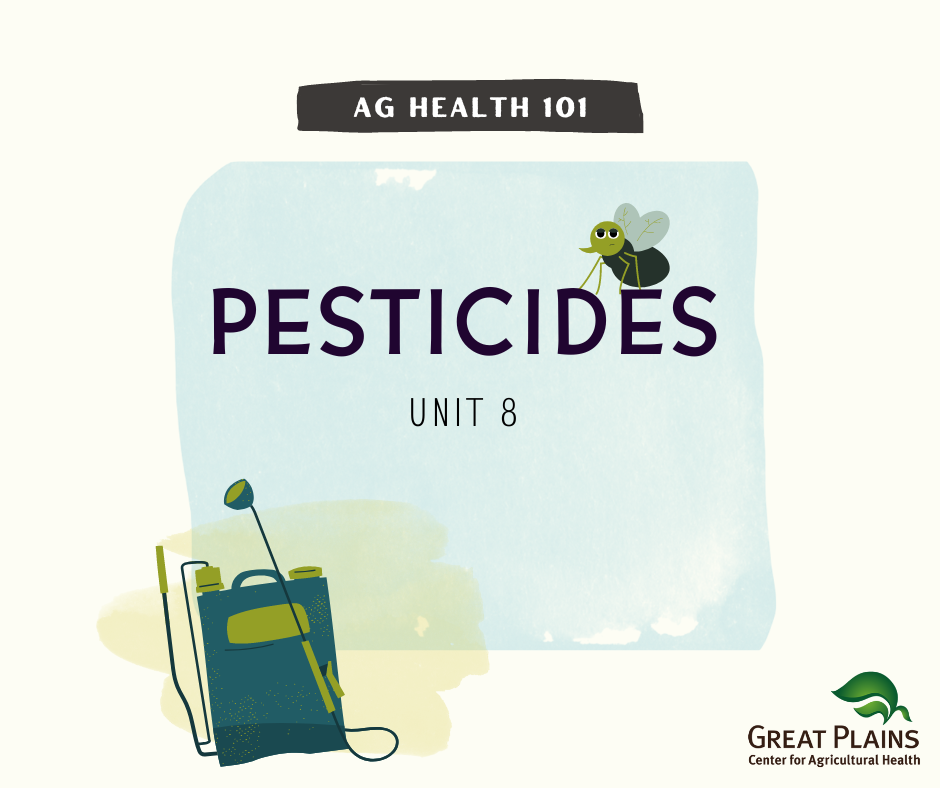 Pesticides
Unit 8: Ag Health 101
Sept 7, 2023 – This is a Working Draft
This unit will present basic information regarding pesticides, including how they are used, and how they should be handled. Listeners will learn about the classification, application, and hazards of pesticides, as well as employer responsibilities in protecting workers from pesticide exposure and best practices for the handling and application of pesticides.
Chapter 1: Introduction to Agricultural Pesticides and Rules
This chapter will provide some fundamental definitions of pesticides, paying special attention to their applications in agriculture and several key groups that are more likely to be exposed.
Chapter 2: Categories of Pesticides and General Use and Hazards
A brief summary of pesticides by category of use will be presented in this chapter. For specific details, see the reference materials for this chapter and review both the safety data sheets and labels for any products being used on the farm.
Chapter 3: EPA's Worker Protection Standard
A brief overview of the US EPA Worker Protection Standard, often abbreviated as WPS, will be provided in this chapter. Listeners will become familiar with goal of the standard and the responsibilities of employers in protecting farmworkers.
Chapter 4: Pesticide Application Guidelines
There are several best practices when it comes to row crop applications, which will be discussed in this chapter. The chapter will explain why weather conditions are important to efficient pesticide application and preventing pesticide drift.
Chapter 5: Pesticides, PPE, and Hazard Communication
This chapter serves as an overview of pesticide use and hazards in agriculture. Information regarding what is known about different pesticides, what the general hazards are, and what the recommended PPE should be is.  Visual references in the supporting materials download for this chapter include tables summarize this discussion, which may be a useful reference.