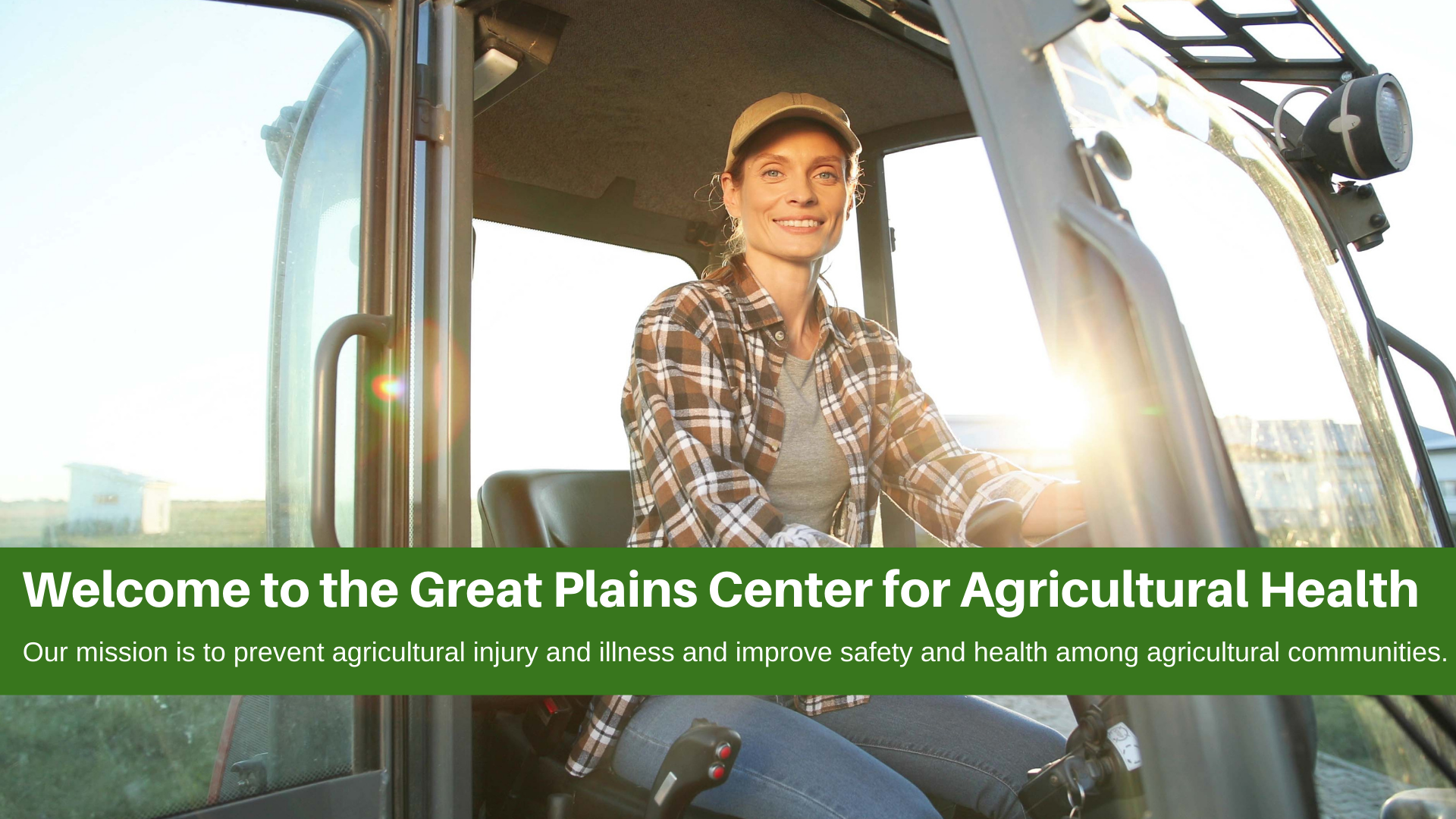 Health and Safety Resources
GPCAH offers a variety of educational materials, course offerings, and outreach topics for promoting agricultural health and safety.  View information about our annual Core Course and online modules, access posters and other items that you can print and post, and learn about our outreach materials. Popular topics include:
Research Projects
Click on the titles below to view more information about each project, including updates.
Advancing Whole-Body Vibration (WBV) Exposure Control in Agriculture  – Nathan Fethke, PhD, PI
Community Campaign to Reduce Farm-Vehicle Roadway Crashes  – Cara Hamann, PI and Laura Schwab-Reese, PhD, PI (Purdue University)
Design and Evaluation of a Control Technology for Dust and Bioaerosol in Swine Buildings  – Matthew Nonnenmann, PhD, PI and Thomas Peters, PhD, PI
Great Plains Center Pilot/Feasibility Projects Program  – Nathan Fethke, PhD, PI